This is a completely custom project to meet our customer's specific needs! This is a 4 Rail CCA wood paddock with 8'x5′ solid dividers. Along the other side is 48″ tall no climb with single hot wire.
This was a residential project with a custom Courtyard aluminum designer gate, keypad, and remote openers. We designed this to match the fence we installed throughout the yard.
For this commercial pool fence, we installed 6′ tall Courtyard #2230 style black textured aluminum.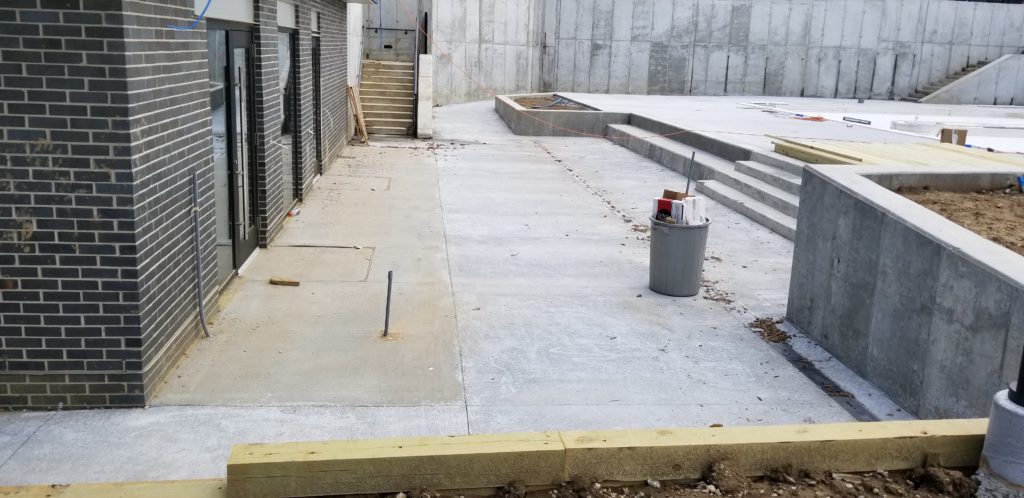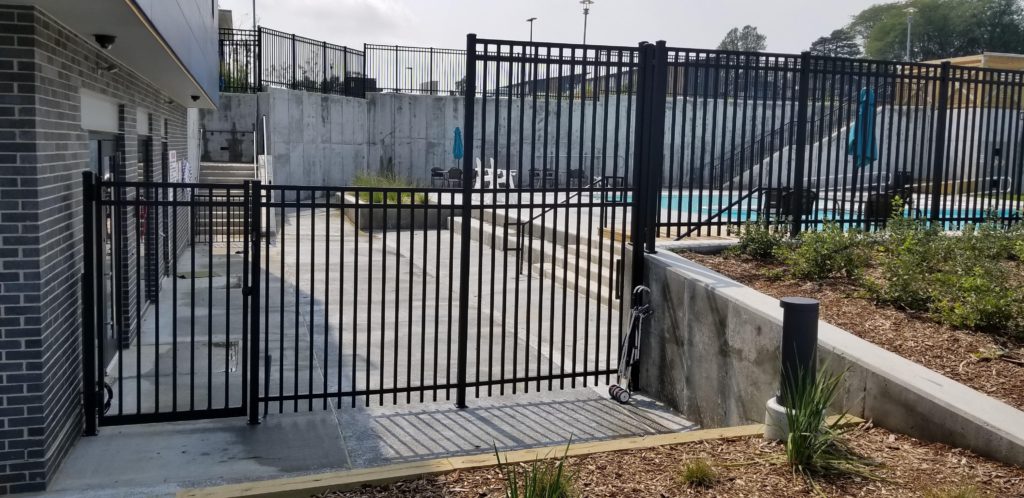 We installed this industrial chain link inside a manufacturing plant, creating a material holding cage.
Below is another area we enclosed as well: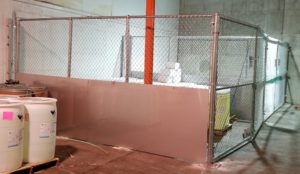 This church was in need of a gated enclosure around their playground to ensure the safety of their small children.
We also completed a project for the residence near the church, tearing out faded wood and installing our Country Estate Brandywine style classic picket fence. The goal for this property was to provide a safe area for children, while creating a more inviting appearance to the property.